---
Oral Histories
CUHP
|
CUAA
|
Cooper Pioneer
|
Cooper Union
|
Others
CUHP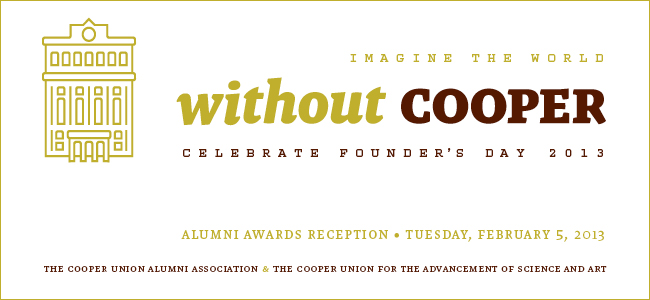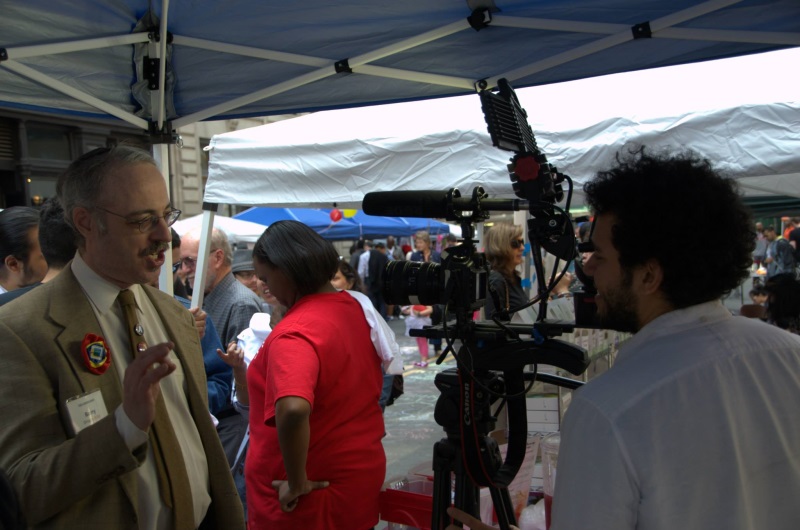 One of the first activities of the Cooper Union History Project was the recording by Noemi Charlotte Thieves of oral histories, first at Founders Day 2013, under the rubric "Where Would You Be Without Cooper?," then at Founder's Day 2014, also known as the Peter Cooper Block Party. Playlists are embedded below:
New: CUHP has recorded a telephone interview with Laurence (Larry) Gerckens AR '54 that has been edited for posting as a set of podcasts:
---
CUAA
The CUAA website contains profiles of many alumni. Some are biographical profiles, but many include interviews with the alumni.
---
Cooper Pioneer
Starting in 2012, the student newspaper has been conducting interviews with staff, faculty, and students at the college under the title "Faces of Cooper."
---
Cooper Union
The Cooper Union maintains two websites. Interviews with students, faculty members, newly hired administrators, and others can be found on the News page. The Development office also maintains interviews on their Support Stories page.
---
Others
---
Sources:
Links to on-line sources and listings of other sources can be found on the homepage.
Abbreviations:
CY
= Calendar Year;
AY
= Academic Year = July of CY-1 through June of CY;
FY
= Fiscal Year = CY (AY 1908 and before) = AY (AY 1917 and later)
The Cooper Union History Project website is currently maintained by Barry Drogin. This page last updated: January 6, 2018.