Consultant for the Navy Hawkeye AWACS Shock Absorption System for FFF Engineering Design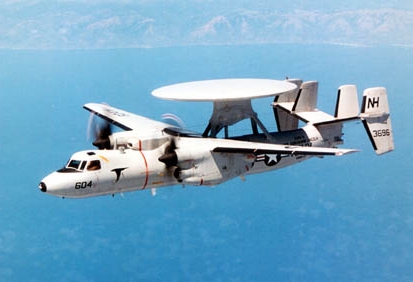 Since June 2003, I have been working as a private consultant to several firms on various projects, primarily transportation-related. For FFF Engineering Design, I played a critical role in helping the firm create a working prototype of an experimental shock absorption system and beat out several other firms in proceeding to Phase II and Phase III proof-of-principle and flight-worthiness testing prior to deployment in NAVAIR E2-C Hawkeye AWACS aircraft.
The system is capable of dynamically changing the dampening of the shock absorber. The requirement was to distinguish the shock of landing the aircraft from the normal vibration of the aircraft caused by the propeller blades, and so provide more protection during landing and a smoother ride during flight. I developed the appropriate mathematical algorithm, and wrote and debugged C code for the microprocessor linking the accelerometer detector to the shock absorber control circuit.
I have also recently been involved with:
Creating electrical schematics, building a demonstration prototype, and supervising further development of a dynamic shock absorber for motorcycle handlebars, also for FFF Engineering Design. Aside from allowing the cyclist to change settings while riding, the completely analog design includes a unique tank-slapper detection circuit that provides for automatic recovery of control of the motorcycle.



Click on the picture above to see a 1.7MB MPEG movie of the dangers of using an undamped motorcycle handlebar.

Providing reliability and maintainability analyses, documentation management and quality assurance services for a cooling chamber handling cart for the TRIDENT II submarine, also for FFF Enginering Design.
Providing a design and cost proposal for early deployment of intelligent transportation system (ITS) devices to be used for maintenance and protection of traffic (MPT) during NYSDOT renovation of the Roslyn Viaduct, for Sam Schwartz, LLC.
Providing the technical specification for a Request For Proposals (RFP) for MTA Long Island Bus's procurement of a bus simulator/training system, for Longi Engineering.
I have also worked as a private consultant in the past on:

Providing patent research, technical feasibility studies and algorithm development, for Union Biometrica (now part of Harvard Bioscience).
Providing research and writing articles about radioactive waste transportation and storage, for IEEE Spectrum.
Providing patent research, education and technical recommendations on claims contained in a patent that described a method for using video recorders to store and play back digital music, for a patent law firm.

---

Important: Barry is currently working full-time and is only available for small after-hours consulting contracts.

---

This page © 2004-2007 Barry DroginLast Updated: July 6, 2007