Cooper Considers Sale of Residence Hall
In agreement with an emphasis in The Way Forward to concentrate on short term strategies to get Cooper to 2018 when a dramatic bump-up in Chrysler Building rent will be realized, VP of Finance TC Westcott informed the Cooper Union Community on October 11, 2012, that the college is considering selling its Residence Hall in order to realize an immediate short-term gain that will help "bridge" the college's finances until then. The new "bridge" rhetoric, used also by VP of Development Derek Wittner in a speech to the Alumni Council in September, is a welcome, if temporary, pause in the "structural deficit" rhetoric that has dominated Cooper communications since October 31, 2011.

Although the sale of the Residence Hall would also eliminate two revenue streams for Cooper, the college may actually be losing money each year on the Residence, given operating costs, staffing, and rental payments to Kamenstein Realty. Some critics of the announcement fear that the loss of the Residence Hall may result in Cooper returning to a "commuter school," as New York residents are forced to stay with parents and non-New York residents are forced to settle in outer borough apartments affordable to students, now that the East Village has gentrified and Manhattan real estate has become less affordable.

Ironically, the potential sale of the Residence Hall is similar to a fake story in April 2012 when the Gothamist blog was "punked" by a student's website claiming to announce a presidential sale of the New Academic Building to NYU.

It is unknown whether the announcement will reduce or eliminate "revenue generation" pressures on the three schools announced by current President Bharucha in August 2012. In a Bylaw change, the chair of the Board of Trustees investment committee recently gained oversight on union negotiations. John Michaelson, a non-alumni trustee previously in charge of the investment committee who has been widely criticized for his press announcements during what has been revealed as a time of great financial stress for the college, has been replaced by an alumni trustee, Thomas Driscoll ME'77. For the first time in its history, Cooper has a chairman, vice chairman, and investment committee chair who are all alumni, and, according to students who attended, an October 2012 trustee meeting was dominated by alumni trustees. At that same meeting, current President Bharucha made the unfortunate claim that the Charter and Deed of Trust were the college's "mission statement," and that the mission statement adopted in 2000 was intended to only be for a decade. At that same meeting, current CUAA President Peter Cafiero made a personal statement that the education "equal to the best" was more important than the full tuition scholarship policy when he applied.
Cooper Historians Find Peter Cooper Devotion to Free Education
In an 1864 address to the first graduating class at Cooper, almost forty years before Abram Hewitt historically provided the "free as air and water" quote, Cooper historians have found further proof of Peter Cooper's intention that The Cooper Union be "open and free to all who felt a want of scientific knowledge, as applicable to any of the useful purposes of life."

Official Cooper Historian Peter Buckley had searched for the "free as air and water" quote in Peter Cooper's writings, and, in a scholarly article and presentation to an audience that included the Board of Trustees, had cast doubt on the historical accuracy of the quote. This research was then misused by Cooper trustees to justify a plan to re-write history, claiming that The Cooper Union wasn't free until 1902. The 1864 speech is quoted in other publications that pre-date the 1902 Hewitt address.

Students looking in to the Landmarks Preservation Commission plaque on the Foundation Building, declaring that the institution offers "free education to all," unearthed the LPC's 1966 grant of landmark status, which explicitly cited the college's historical significance as "one of New York's first free institutions." The LPC analysis cites "that innovations were made both in the physical structure and in the use for which it was designed" (emphasis added).
Pearson Molds Propaganda Campaign
1. reinvention: build graduate program, sabotage undergraduate program

2. enormous unfulfilled potential: using students as free slave labor

3. Peter Cooper: assume no one knows how anti-debt he was

4. cherished aspect: free as air and water

5. Deed of Trust: who needs accreditation?

6. access: full tuition for middle and upper class families

7. merit aid: only poor applicants deserve a scholarship

8. revenue: no layoffs or salary cuts for management

9. transparency: "no comment" to all media

10. sustainable: student debt as a renewable resource

11. alumni: not a reliable income source; see sustainable

12. hybrid framework: see reinvention

13. misinformation: any information not consistent with the administration's message


Alumni Pioneer sources revealed that a key player in President Bharucha's propaganda campaign since the Halloween Massacre is Diana Pearson, former Vice President for Communication at Dartmouth and classmate of Bharucha's at Vassar. Ms. Pearson's LinkedIn profile indicates she formed Pearson Strategies, LLC, in November of 2011, just after the Halloween Massacre.

Although Ms. Pearson's on-line profile lives on at Dartmouth and its blogs, her career since coming to New York City first in August 2010 is a mystery. Pearson Strategies (not to be confused with Pearson Education) has no website, and her only official link to Cooper is through her listing as "staff" at every Expense Reduction Task Force meeting. The Cooper Union confirmed that Ms. Pearson has been paid directly by the college as a consultant, simultaneous to the hiring freeze announcement. Ms. Pearson refused to comment for this article.

Referred to by one source as "the Karl Rove of the Bharucha administration," what is clear is that psychologist Bharucha has been using Ms. Pearson's advice in the media campaign that started with the Halloween Massacre and the announcement of the "reinvention strategy," led to a media blackout, the suppression of information about the Community Summit and other Friends of Cooper Union events, changes in the history section of the Cooper website (which no longer mentions Peter Cooper's oft-quoted "free as air and water" phrase, but instead now states, "He made his school free for the working classes"), the insistent use of "access" in all Cooper Union communications, and, eventually, the announcement of the "hybrid framework." Although ostensibly attributed to Lawrence Cacciatore, Secretary to the Board of Trustees, Pearson's hand can be detected in the pre-emptive "Board Report" released on September 20.

Pearson was at Dartmouth when its Board of Trustees attempted to dilute the influence of its alumni, resulting in a lawsuit. Coverage of the governance crisis dominated the Dartmouth website to such an extent that the Board of Trustees created a new website to bury the story. Bharucha left Dartmouth in 2002 for Tufts, prior to the Ivy League fiasco, although a key theme was an attempt to transition Dartmouth from an undergraduate institution to a graduate research institution, similar to Bharucha's unpopular "Reinvention Strategy" for Cooper and a similar money-generating goal at Tufts.

LinkedIn links may only be visible to readers with LinkedIn connections to The Cooper Union.

Favorite Abraham Lincoln Quote #1:

You can fool some of the people all of the time, and all of the people some of the time, but you can not fool all of the people all of the time.
Bharucha Threatens Deadline
$12M in "revenue generation" by 2023 - or else what?
Instead of increasing the $4 million in budget cuts, the President announced to the faculty that $12 million in "revenue generation" must be proposed and agreed to by November 15 to present to a board meeting on December 5. The "revenue generation" language is a variant of the "inventive and entrepreneurial activity" that has been an essential part of Bharucha's "Reinvention Strategy" announced on November 1, 2011, explicitly referenced by Bharucha as a Tufts accomplishment in this YouTube video.
(A senior's "translation" of the full text of the current president's announcement can be found here.)
In a letter to the academic deans that The Alumni Pioneer has gotten access to, the $12 million is broken in to three "revenue targets": $6 million from engineering, $3.6 million from art and $2.4 million from architecture - to be attained in five to eight years, with half of each target achieved in 5 years. In a curious turn of phrase, the president writes that if each school is not "self-sustaining," then the Board will decide "whether or not each school can be sustained." This has been taken by the Cooper Union Community as a threat to close the schools if the faculty do not cooperate.
The announcement comes a year after negotiations on renewal of the teacher's union contract stalled, and in the midst of numerous faculty and administration desertions over the summer. In an unexpected public salvo on the union issue, an FAQ attributed to TC Westcott claims that employee contributions to their benefits are only 6% at Cooper, compared to 25 to 35% "at most non-profit educational institutions." Faculty union sources confirmed that the administration refused to make any verbal or written specific proposals to the union prior to their contract expiring last year, instead agreeing to merely continue the contract as is for another year. This has happened again this year. The CUFCT President recently characterized the Cooper legal position as reluctance due to "uncertainty about the future structure of the institution." (stress added)
The same FAQ drops the "last resort" rhetoric used in November 2011 in reference to student tuition - introducing a new characterization of the full-tuition scholarship as "merit aid." On September 8, The Alumni Pioneer compiled its own Actual Questions Asked Frequently, and Friends of Cooper Union compiled a set of Frequently Unanswered Questions, or FUQ. FOCU was recently rebuffed in an attempt to address the September 19 BOT meeting, although a student protest did gain access. FOCU was invited to an October 5 meeting with the Chairman, Vice Chairman, and new investment committee chairman (replacing John Michaelson) instead.
Student's Guide to The Cooper Union Financial Crisis playlist: http://tinyurl.com/canbgkt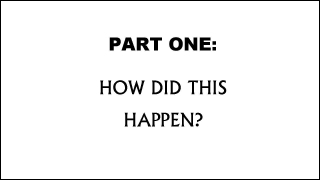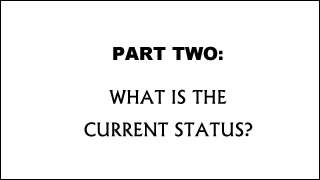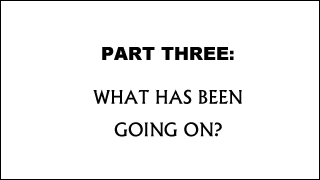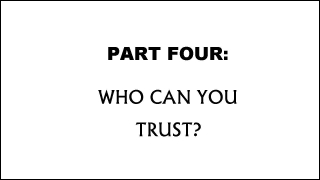 Tell the Trustees what you think!
CUAA President Peter Cafiero, 2 Broadway, Room A17.55, NYC, 646-252-5510, pcafiero@ix.netcom.com
CU President Jamshed Bharucha, 21 Stuyvesant Street, NYC, 212-353-4100, president@cooper.edu.
Peter Cooper Great Great Great Grandson Joseph B. Dobronyi, Jr, c/o JP Morgan Asset Management, 245 Park Avenue, 2nd Floor, NYC, 212-648-0204
Chair Mark Epstein A'76, 30 Vandam St, NYC, 917-543-2432, izmo@mindspring.com,
Don Blauweiss A'61, 447 California Road, Bronxville, NY 914-779-6846, don@blauweissadvertising.com,
Michael Borkowsky ME'61, mborkowsky@aol.com,
Thomas Driscoll, ME'77, c/o Barclay's Capital, 745 7th Avenue, 17th Floor, NYC, 212-526-3557, thomas.driscoll@barclayscapital.com
Raymond G. Falci ME '86, 360 Madison Avenue, 5th Floor, NYC, 212-981-6959, rfalci@cainbrothers.com,
Audrey Flack A'51, audreyflack@hotmail.com,
Stanley N. Lapidus EE'70, 7 Maston Drive, Bedford, NH 603-472-8160 slapidus@lapidx.com,
Francois de Menil AR'87, 270 Lafayette St, NYC, 212-779-3400, info@fdmarch.com
Bruce Pasternack ME'68, 3340 Hillview Avenue, Palo Alto, CA 650-561-9580,
Lee H. Skolnick AR'79, 7 West 22nd Street, 10th Floor, NYC, 212-989-2624,
Martin Trust ME'56, One Stiles Road, Suite 202, Salem, NH 603-898-0392,
Robert Bernhard, c/o McFarland Dewey & Co, 420 Lexington Avenue, Suite 2650, NYC,
Lawrence Benenson, 708 Third Avenue, 28th Floor, NYC, 212-867-0990x9010, lbenenson@benensoncapital.com,
Charles S. Cohen, c/o Cohen Brothers Realty Corporation, 750 Lexington Avenue, NYC, 212-590-5242, ccohen@cohenbrothers.com
Jeffrey Gural, c/o Newmark Grubb Knight Frank, 125 Park Avenue, NYC, 212-372-2400, jgural@newmarkkf.com
Vikas Kapoor, 135 Central Park W, Apt 7S, NYC, 212-769-1451, 713 Milton Rd, Litchfield, CT, 860-567-8878
Richard S. Lincer, c/o Cleary Gottlieb Steen & Hamilton, One Liberty Plaza, NYC, 212-225-2560, rlincer@cgsh.com
John C. Michaelson, c/o Imperium Partners, 515 Madison Avenue, NYC, 212-433-1360, jmichaelson@imperiumpartners.com
Daniel Okrent, 100 D Street, South Wellfleet, MA, 508-349-5155, mail@danielokrent.com
Georgiana J. Slade, 1 Chase Manhattan Plaza, NYC, 212-530-5616, gslade@milbank.com
Favorite Abraham Lincoln Quote #2:
Let us have faith that right makes might, and in that faith, let us, to the end, dare to do our duty as we understand it.